This is a great overview on application test automation from Eggplant.
In this article, Jaspar Casey explains what Automated Application Testing is. He also describes the benefits and common myths about this automation. He then includes a great analogy between self-driving cars and testing automation levels. This is what MCANTA identifies as the scale between fully manual and fully automated.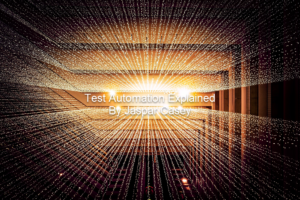 Finally, Jaspar discusses the elements you should consider when initiating your own journey to successfully implement test automation. MCANTA simplifies and accelerates this journey through our QuickStart programs. MCANTA combines all of the best practices described in this article and puts them into a tailored delivery plan, specific to your needs and environment. If achieving sustainable quality sounds like something that would help your business, contact us to discuss how our proven process can provide value to you.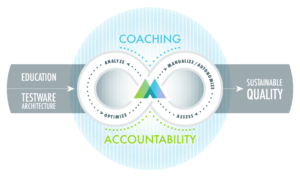 Key Takeaway
Test automation is more than just selecting a tool. Many self-implemented automation projects stall out simply because not enough time and energy is spent setting up and adopting the surrounding processes. As this post suggests, start small… and that is in relation to all aspects of adapting test automation. Also, make sure to set aside time to scale your processes as well as your tools.