Making your business more competitive, from the Harvard Business Review.
No matter your company size or market served, senior business leaders across all verticals are realizing that their firms are (or are becoming) software-run, and therefore are software businesses. That's one reality sussed out in "Software Testing Is Tedious. AI Can Help" (Harvard Business Review, 2/22/21). This is true whether you produce software for sale or use software in your company operations. Software has become essential to every aspect of business: supply chain, warehousing, shipping, accounting, customer care, finance, sales, marketing, manufacturing, communications, training, HR and more. In fact, software, and its smooth operation, has become crucial to staying competitive ("In the Digital Economy, Your Software Is Your Competitive Advantage", HBR, 1/18/21). With that in mind, the quickest way to maximize productivity and efficiency is through automating repetitive, lower value tasks, and allowing your team to focus on higher-value, more rewarding work.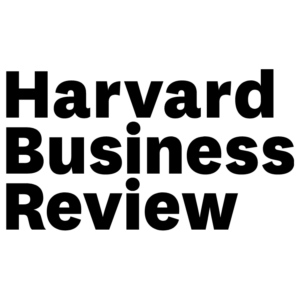 The quality assurance business reality – 
The necessity for software providers to distribute more frequent security releases along with the rapid adoption of continuous integration and continuous development (CI/CD) has significantly accelerated the pace of software delivery and thereby affected the downstream quality assurance (QA) backlog and testing workload that businesses face. Virtually every client I speak to has a similar story, "Our team can't keep up with the workload. We can't test broad or deep enough." This leads to shortcuts, inadequate testing and sometimes skipping testing altogether.
The author nails it when he states that companies are searching for "a way to do more with the staff they have."
The good news about software testing – 
Artificial Intelligence (AI) in software testing has advanced to the point where non-developers (e.g., business analysts, etc.) can create automated, repeatable tests that can validate end-to-end business processes. AI can also achieve automated expansion of testing coverage (testing combinations of functionality and code that aren't checked regularly) and identification of errors and clusters. Benefits for business include easier, more efficient testing, achieving testing that wouldn't have occurred previously, ensuring interoperability of applications, employee time savings, more engaged workforce, better user (customer) experience, and maximizing business operational up time.
The article closes by advising that business leaders "… should look to areas that can currently be automated…" and "leaders need to build these expectations into long-term business plans" to stay competitive.
Summary – 
Businesses rely on software, and increasingly the use of software has become a competitive differentiator. AI has quickened the pace of software development and delivery, and businesses are struggling to keep up with the speed and volume of those changes (the number of applications and pace of inbound software updates, patches, etc.). The use of automated testing and quality assurance can relieve this pressure and achieve more efficient business operations, better user experience and improve the bottom line.
MCANTA helps companies achieve sensible automation of their businesses to stay competitive. Please contact us for a free analysis of your unique needs.